– – – – – – – – – – – – – – –

No set up fees with your digital files!

– – – – – – – – – – – – – – –

 
Pole Flags
Flags are wrinkle resistant, fire retardant, and direct to fabric dye sublimated premium quality polyester. They are digitally printed (material starts off white and we print to any color needed) fully washable 2.1 oz polyester. Being a fabric you don't get the glare as you would a vinyl, just the vivid colors. Allowance must be made for variation of colors please send PMS colors and we will setup to a process (CMYK) color match, but on fabric we do not guarantee a color match because of the dye-sub process. Photo backgrounds/raster images or gradations we do not change or alter the art, colors that are close in color/subtle changes (i.e., red and lighter red) do not always show up, it is better to give more of a contrast.
Pole Flags
We only print 1 sided. If 2 sided flags are needed, we print 2 and sew the flags back to back w/ a black-out liner. They can be finished with either a canvas heading and brass grommets or a pole pocket that can be opened up on either end for a pole to go all the way thru the top or sewn closed on the top so the rod will not go thru, both ways are hemmed on all sides.
This material is 60" wide and can only be seamed by sewing. Flags are available in several sizes, custom sizes are also available, call for prices.
All of our fabrics are made in America and treated to meet NFPA 701 flame resistance standards.
Options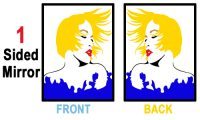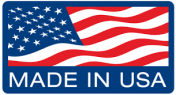 5′ x 8′ Flag                                   

as low as $115.83 (R)



Top – Prices for standard single sided reversed printing, Bottom – Prices for double sided flags with black-out liner
1 Sided QTY 1-5

QTY 6-10

QTY 11-25

#Flag5x8-1

$236.58 (R)

$147.50 (R)

$115.83 (R)

2 Sided QTY 1-5

QTY 6-10

QTY 11-25

#Flag5x8-2

$297.50 (R)

$220.83 (R)

$180.83 (R)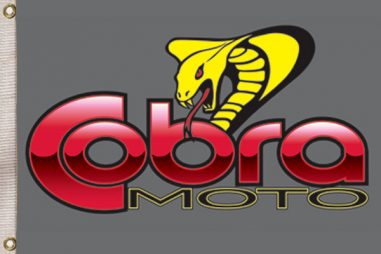 4′ x 6′ Flag

                                                               as low as $72.50 (R)

Top – Prices for standard single sided reversed printing, Bottom – Prices for double sided flags with black-out liner
1 Sided QTY 1-5

QTY 6-10

QTY 11-25

#Flag4x6-1

$147.50 (R)

$95.83 (R)

$72.50 (R)

2 Sided QTY 1-5

QTY 6-10

QTY 11-25

#Flag4x6-2

$202.50 (R)

$135.17 (R)

$105.83 (R)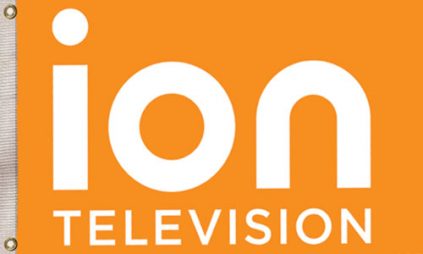 3′ x 5′ Flag

                                                                 as low as $42.50 (R)
Top – Prices for standard single sided reversed printing, Bottom – Prices for double sided flags with black-out liner
1 Sided QTY 1-5

QTY 6-10

QTY 11-25

#Flag3x5-1

$119.75 (R)

$70.83 (R)

$42.50 (R)

2 Sided QTY 1-5

QTY 6-10

QTY 11-25

#Flag3x5-2

$164.17 (R)

$105.17 (R)

$79.17 (R)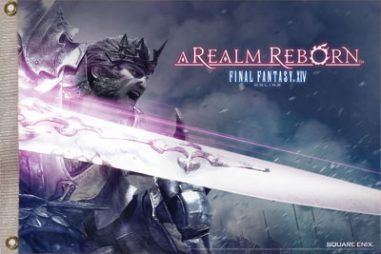 2′ x 3′ Flag

                                                                 as low as $28.50 (R)
Top – Prices for standard single sided reversed printing, Bottom – Prices for double sided flags with black-out liner
1 Sided QTY 1-5

QTY 6-10

QTY 11-25

#Flag2x3-1

$97.50 (R)

$49.17 (R)

$28.50 (R)

2 Sided QTY 1-5

QTY 6-10

QTY 11-25

#Flag2x3-2

$112.50 (R)

$64.17 (R)

$47.50 (R)

18″ x 24″ Flag

                                                            as low as $23.25 (R)
Top – Prices for standard single sided reversed printing, Bottom – Prices for double sided flags with black-out liner
1 Sided QTY 1-5

QTY 6-10

QTY 11-25

#Flag18x24-1

$67.50 (R)

$37.08 (R)

$23.25 (R)

2 Sided QTY 1-5

QTY 6-10

QTY 11-25

#Flag18x24-2

$82.50 (R)

$47.92 (R)

$30.17 (R)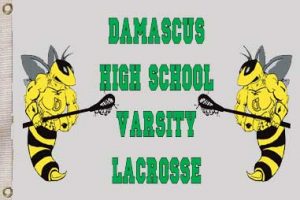 12″ x 18″ Flag

                                                            as low as $20.83 (R)
Top – Prices for standard single sided reversed printing, Bottom – Prices for double sided flags with black-out liner
1 Sided QTY 1-5

QTY 6-10

QTY 11-25

#Flag12x18-1

$60.83 (R)

$28.50 (R)

$20.83 (R)

2 Sided QTY 1-5

QTY 6-10

QTY 11-25

#Flag12x18-2

$77.50 (R)

$39.17 (R)

$27.50 (R)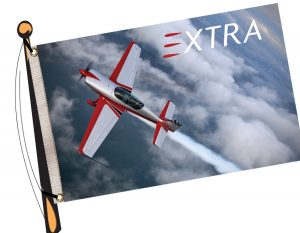 Golf Flag 14″ x 20″ Flag

                                                 as low as $19.17 (R)
Top – Prices for standard single sided reversed printing, Bottom – Prices for double sided flags with black-out liner
1 Sided QTY 1-5

QTY 6-10

QTY 11-25

#Flag14x24-1

$79.17 (R)

$31.83 (R)

$19.17 (R)

2 Sided QTY 1-5

QTY 6-10

QTY 11-25

#Flag14x24-2

$85.83 (R)

$37.08 (R)

$26.25 (R)